The Beth & CJ Stein Team is an Endorsed Local Provider (ELP), recommended as a real estate professional by financial advisor, National best-selling author and radio host Dave Ramsey.
As an Endorsed Local Provider...
Connector.

We are here to offer my experience and serve you.

As licensed real estate agents, we will always seek to serve you first and help you understand the buying and selling process for your home. We believe that you should feel confident making this big financial decision, and we genuinely care about your family's future.

Connector.

We are here to make home buying/selling less stressful.

We know buying or selling a home can be overwhelming. That's why we do not want you to do it alone! We are committed to guiding you through the process, so you can rest assured you are making the best decisions possible. We will take the time to answer any questions and get your deal done for the right price.

Connector.

We are held to a high standard of service.

While we do pay a fee to cover program costs, we have earned our designation as an Endorsed Local Provider. We are in the top 10% of agents in our area and have years of experience in real estate. We are growth-minded personally and professionally, with a drive to serve others. We are proud to be held to these high standards as an ELP, and the team at Ramsey Solutions is making sure you have a great experience working with us!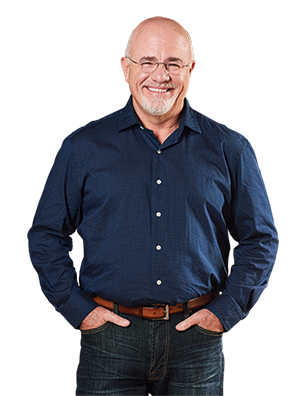 How Do Agents Make the Cut? Here's how:
ELPs have been licensed, full-time agents for at least four years–this ain't some side gig.
ELPs close 90% more than other agents in their market OR on at least 35 homes per year.
ELPs follow Dave's teachings and participate in coaching with our team to better serve you.
---

Want to buy a house but not sure you're ready? Do you want to be sure owning a home helps you build wealth rather than drain your savings account? Ramsey Preferred Coaches, we will work one-on-one with clients to develop a game plan for long-term wealth-building (including homeownership)!
Book your Consultation Now
---
Dave Ramsey is a personal-money-management expert and extremely popular national radio personality. By age 26 he had established a $4-million-dollar real estate portfolio, only to lose it by age 30. Using the wisdom he gained, he rebuilt his financial life and now teaches others how to be responsible with their money, so they can acquire enough wealth to take care of loved ones, retire with dignity, and give generously to others.
Best-Selling Author Dave's best-selling books include:
Radio Personality Dave also offers his life-changing message as host of a nationally-syndicated radio program, The Dave Ramsey Show, which is heard by 13 million listeners each week, on more than 600 radio stations and online venues throughout the United States.
Entrepreneur & Educator Dave founded his company in 1992 to provide financial counseling to anyone who wants to better understand the principles of proper money management. Though he runs a multi-million dollar company with a nationally-recognized brand, he defines success by the number of lives that are changed through his message of hope.
Dave is also the creator of Financial Peace University (FPU), a 13-week program that helps people dump their debt, get control of their money, and learn new behaviors around money that are founded on commitment and accountability. To date, around 1 million people have attended one of Dave's live events, and his high school and college educational materials are offered to help families teach children sound financial principles from an early age.
Dave earned his B.S. degree in Finance and Real Estate from the University of Tennessee.
---
Dave trusts us. You should, too.
Call or send us a message today for a FREE consultation.