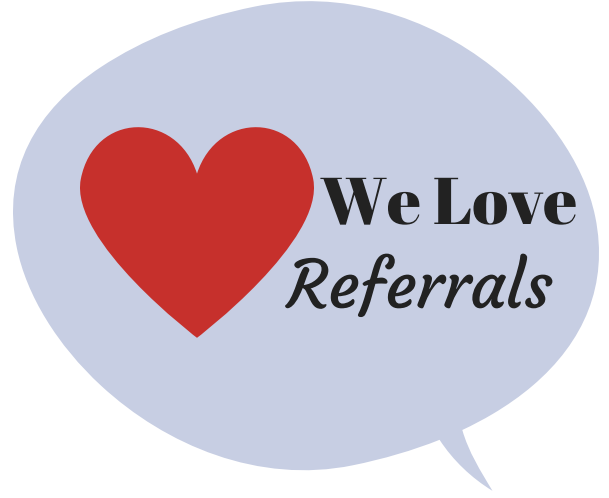 We love referrals!
There is no greater compliment than getting a referral from our clients, friends, families, affiliates and other agents. Last year 85% of business was attributed to referrals. We focus on helping families, individuals, and businesses meet their goals.
We don't stop there!
We believe that if you do the right thing (even when no one is looking), focus on people, have a great work ethic, and always do your best, you don't need to worry about your staring down the mighty dollar. Good service and quality come from a passion for what you do- not a passion for making money. It always shows!
The next time you hear someone say- "I'm thinking about selling my house" or "I wonder if I can buy a home", "I always wanted to invest in real estate but I don't know where to start", " I'm frustrated with my current agent, I can never reach them on the phone", "I'm in trouble I need to sell but I owe more on my house than it will sell for", "I need more info on the value of my house" or anything real estate for that matter… You tell them to JUST CALL THE STEINS… Make sure to let us know so we can thank you, hug you and show you are gratitude!!! We love referrals!
Thanks for sharing!
Don't forget to like our Social Pages!