Not sure what to do on a beautiful, summer, sunny Sunday? There's so much you can partake in, but to make it easier, here's a list of things to do on a Sunday in Chester County.
Downingtown
Chester County Mac & Cheese Cook-off
On Sunday, June 9 from 12 – 3:30, the Thorndale-Downingtown Rotary Club will host its annual Mac & Cheese Cook-off. Tickets will be $10 for adults and $5 for children ages 6 – 12. Everyone with a ticket will be fed, but tickets are limited, so make sure you get yours, and so you can help vote for the People's Choice Mac & Cheese Cook-off winners. Buy tickets here.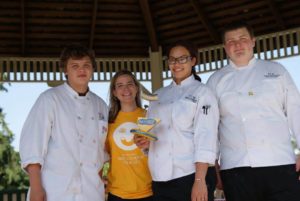 Marsh Creek State Park
Sit by the lake and enjoy the water at Marsh Creek State Park. Rent a kayak, paddleboard, motorboat and more for you and your family. Then enjoy some ice cream and other snacks at the snack bar. For more information on pricing or what else you can do, click here.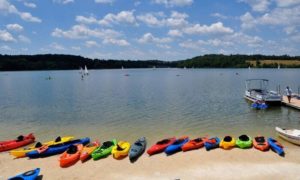 Lloyd Park
Take your pup and enjoy the sunshine at Lloyd Park. This dog park has a creek and lots of land for your dog to run around and enjoy themselves. It also includes two sand volleyball courts, walking trails, a gazebo and picnic areas.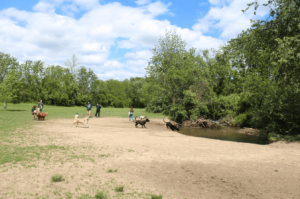 Exton
West Whiteland Twp. Summer Concert Series
Enjoy a free summer concert every Sunday night at 6:30 in Miller Park. Grab some chairs and blankets to sit and watch Rob Snyder, Lights Out, Deja Blue, Midnight Hour, Slippery Band, and Chico's Vibes. (Note: the July 14 concert will instead be July 13 at Exton Park and will have fireworks as it is apart of Exton's Community Day). For more information, click here.

West Chester
West Goshen Summer Concert Series
The West Goshen Summer Concert Series offers FREE performances every Sunday at 6:30. With different themes each week, the West Goshen Summer Concert offers a variety of music concerts including, Street Corner Trio, Zydeco-a-Go-Go, The Twangabillies, Chester County Concert Band, Blue Philly Magic with Special Blendz, and the Malarkey Brothers. Click here to find out more on the free concert series.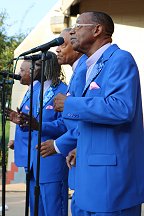 Highland Orchards
Enjoy the sun while picking your favorite summer fruits at Highland Orchards. Come in June for strawberries, cherries and raspberries, July for blueberries, sweet corn, blackberries and plum and August for peaches, summer apples and pears. Make sure to check out the market while you're there. For more information, click here.

Levante at Highland Orchards
For a more adult friendly Sunday, Levante and Highland Orchards are partnering up to bring you a pop up beer garden every weekend from 12pm to 6pm (weather permitting). Enjoy the farm to table feel of Highland Orchards with fresh Levante Brewing beers, ciders and hard sparkling teas. For more information on the pop up beer garden, click here.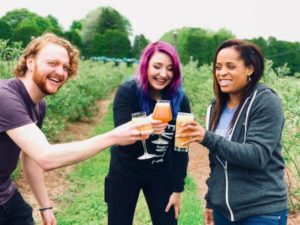 Eagleview
Restaurant Row
Grab brunch at Eagleview's famous Restaurant Row's. Brickside Bar & Grille and Suburban Restaurant & Beer Garden offer brunch at 10 am every Sunday, while Al Pastor hosts brunch at 11 am. Each restaurant offers outside seating, so enjoy the sun while also enjoying the amazing food that Restaurant Row has to offer. Click here to learn more about Eagleview dining and for reservations.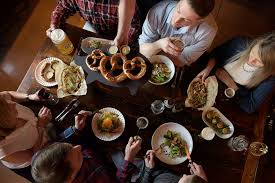 Crafted Festival
On Sunday, June 9, Eagleview Town Center will host its' annual CRAFTED festival from 10 am to 3 pm, with over 50 craft vendors. Other activities include live music, food & drinks, kids crafts, and lots of fun. For more information on what vendors, food and music will be at this years festival, click here.

Chester Springs
Willy Wonka
Trying to think of something to do with the kids? Salt Performing Arts presents Willy Wonka at the theatre at Yellow Springs from June 14 to 23. Catch them on Sunday, June 16 or June 23 from 3-5:30. To buy tickets, click here.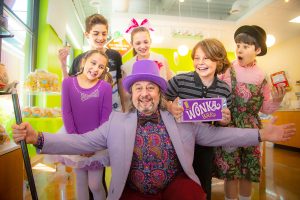 Glenmoore
Springton Manor Farm
Springton Manor Farm is a public park open everyday from 8am to dusk. When visiting, make sure to check out the 2.47 mile Indian Run Trail or visit some of the animals at the Great Barn and Family Farm Museum. For more information on the farm, click here.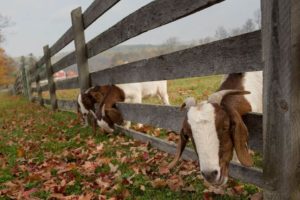 For more information on different events around Chester County, contact a member of the Beth and CJ Stein team at 610-363-4300.