Renting vs. buying a home is a big decision, and there are pros and cons to each option. In fact, a higher percentage of  U.S. households are renting than at any point since 1965, according to a Pew Research Center analysis of U.S. Census Bureau data released in 2016. For some people, renting comes down to what they can afford at the moment. Are you considering renting or buying? If you would like to know more information before making such an important decision, keep on reading!
Renting or buying?
Answer these questions first!
Before you decide on one or the other, make sure you have all the facts. The answer to the rent vs. buy a home debate isn't so cut and dried. Here are five questions to ask when considering renting vs. buying:
What can you afford?
How long do you plan to stay in the home?
Do you want stability or flexibility?
Can you afford to be responsible for home repairs/maintenance?
What are your financial, career and family goals?

Calculate!
Make sure to calculate all costs!
There are different costs associated with renting and buying. Using Bankrate's rent vs. buy calculator helps you break down some of these expenses. Most rental properties require a security deposit, which protects the landlord against damage caused by the renter. You'll usually put down the first and final month's rent payments when you sign a lease. When evaluating a lease contract, ask if your monthly rent includes utilities, such as water, electric, gas, cable or internet.
For homebuyers, one of the biggest ongoing costs of homeownership is your monthly mortgage payment. Your payments can go up or down over time if your loan is variable rate or your property taxes and homeowners' insurance premiums change. If you put less than 20 percent down, your lender will typically require you to purchase private mortgage insurance, or PMI, which drives up your monthly payments, too. Be prepared for some of the hidden expenses that come with homeownership that catch many first-time homebuyers off guard and can lead to buyer's remorse. Having a sizeable down payment — anywhere from 3 percent to 20 percent of the home's purchase price — is expected. If you're purchasing a property in a homeowner's association, or HOA, you'll need to factor in monthly HOA dues, which can cover services like landscaping, exterior maintenance, and community amenities.
Actual Difference
Renting vs. Buying What's the difference?
Renting vs. buying a home isn't a matter of ownership. Here are other key differences between the two options.
Buying a house can build equity
Homebuyers can capitalize on the equity their home accumulates over time. That means if the home's value goes up, you'll cash in on the higher value when you sell. Plus, with a fixed-rate mortgage, you won't have to worry about rising rents.
Another factor for buyers to consider is whether you will be able to deduct the mortgage interest at tax time. Tax laws allow those who itemize their taxes to write off their mortgage interest payments. However, not everyone is eligible to itemize deductions, and changes to the tax laws in 2018 mean that more people won't be able to deduct as much of their mortgage interest and property taxes as they used to.
Homes need repairs and maintenance over time, and when you're renting, those costs are generally the landlord's responsibility. For instance, in an apartment, if the HVAC system or refrigerator breaks, the landlord has to fix it. On the other hand, as a homeowner, you'll be on the hook for those repairs and ongoing seasonal maintenance, and they can add up fast.
If you're moving to an unfamiliar city, have an unstable job situation or don't know what neighborhood will feel like home, renting for a period of time can be a great option.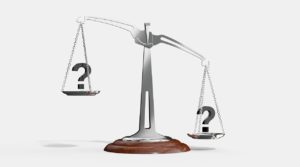 Let's Compare…
Advantages and Disadvantages of both!
Buying advantages:
May build equity and credit
No landlord to answer to
More stability (especially with schools)
Possible tax benefits
Can improve or upgrade home to your taste
Renting advantages:
Fewer upfront costs and paperwork
Freedom to be more mobile
Not responsible for maintenance, repairs
No need to worry about falling home values
Build credit (if your landlord reports rent payments to the credit bureaus)
No property tax bills
Buying Disadvantages:
Requires substantial money, paperwork upfront
Could lose money if home values decline
Extra expenses beyond mortgage payments
Rising home prices and low inventory in many markets
Responsible for repairs, remodeling
Renting Disadvantages:
The landlord can raise the rent or sell the property
Choices may be limited depending on vacancies
Might have to move multiple times
Don't build equity
No tax benefits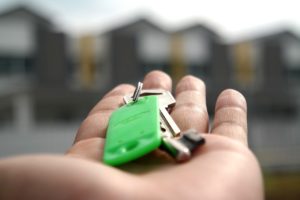 The Bottom Line is…
Consider your personal life stage and future goals
While no one has a crystal ball, it's important to evaluate your current life situation and how much it's likely to change in the immediate future. It may be helpful to talk with a trusted real estate agent to help you think through the decision to rent vs. buy a home.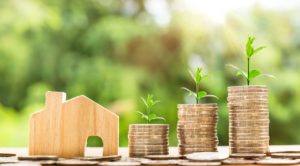 Source: Franklin, J. (2019). Renting Vs. Buying A Home: Which Is Right For You? | Bankrate.com®. Retrieved 11 September 2019, from https://www.bankrate.com/real-estate/renting-vs-buying-a-home/
We wish you to always make the right decision and have no regrets from the Beth & CJ Stein Team. If you have any questions on any of these events or are interested in buying or selling your home, give us a call.