Don't stress out about researching ideas for your celebration! All activities ideas for this year's Labor Day are at your fingertips! Here you will find things to do, places to be and more! Enjoy your long weekend in Chester County!
Go Camping!
Reserve your campground today!
Last call to be closer than ever with nature! Plan your relaxing camping trip in Brandywine Valley campgrounds. Take some time for yourself and your family while enjoying many outdoor activities. Canoeing, kayaking, tubing, and fishing inclouded! Of course, we can't forget the smell of a bonfire and a taste of perfect smores! 🔥 Forget about the world for one weekend and Celebrate this year's Labor Day the right way! Find out more!!

Glenmoore
Who doesn't love a Country Fairs and Horse Shows?
Be a part of a 75-year long tradition! Equestrians compete in a locally-rated competition in Hunters, Jumpers & Equitation. In the midway, you'll find rides and games, local shops and vendors offering everything from antiques to fine art to fashion. Who can say no to that? You guessed it – no one! Stop by and say hi😊 Bring your friends for more fun! There's so much to do at Ludwig's Corner Horse Show and Country Fair.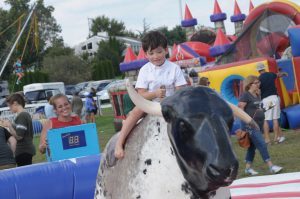 Themed Party
Invite Your Guests to a Themed Party!
Did you send your RSVP to a Labor Day party yet? If not, and you're thinking it would be fun to have a party of your own the answer is YES! The best part about our idea is – no work for you! Invite all your friends to a themed party where the theme is… Labor Day! Make sure to mention that all your guests should bring a dish that they consider a "must-have" during Labor Day! Preparation? Done! To make it even more fun, turn it into a competition. Your guests can vote during the party and whichever dish feels the most appropriate wins! The prize is up to you of course so make it something unforgettable and you'll be the talk of the town for the rest of the year! Don't thank us, just enjoy your party! 😎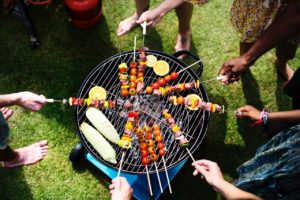 West Chester
Indian Food and Music Festival
Did you enjoy some quality community time last year? If not, here is your chance! The admission is free for this 2nd annual fun festival and you cannot miss out this year! If you're in town and looking for some outdoor activities, this festival is perfect for you and your family! Stop by and say hello! Don't forget to invite your friends for more fun! Find Out More!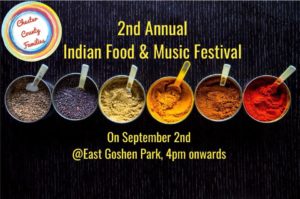 Chadds Ford
Winery Labor Day Jazz Festival
What's a better way to relax on this last summer weekend than listen to some back-to-back jazz sets from local musicians while enjoying everything that Chadds Ford winery has to offer? There is nothing better! If you missed out on all great concerts this summer, a jazz event is exactly what you need! Invite all your 21+ friends and have the time of your life! Check it out now!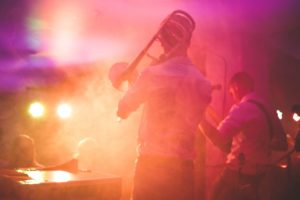 Beach Day
Surprise! We're going to the beach!
If Labor Day activities are not your cup of tea and you missed out on quality beach days this year, don't hesitate! Pack your beach towels, sunglasses, some sunscreen and surprise your family with a day trip to the beach! Perfect idea for an accelerated vacation. Even better if you decide to watch sunset or sundown by the ocean! It's the ideal weekend getaway while everyone else is busy preparing for their Labor Day Party! You can even enjoy some beach goat yoga! Click Namaaaste Goat and be on your way to the perfect vacation!

Perfect Labor Day
Your Injury – Free Labor Day Guide
There is nothing more important than everyone's safety. You can't have the best time of your life if you're nervous about car accidents, burns or dehydration. Consider these safety tips when planning your Labor Day weekend. Make sure that everyone you love and care about can fully enjoy the celebration whether it's in your own home or on the road. There is nothing better on your vacation than peace of mind!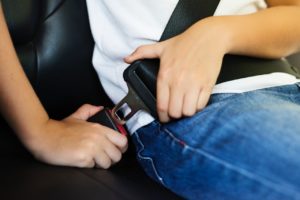 Happy Labor Day 2019 from the Beth & CJ Stein Team. If you have any questions on any of these events or are interested in buying or selling your home, give us a call.