Preferred Vendors

---
Many of the vendors listed in our Preferred Local Vendors Guide have been used by our clients for years. Based on the positive reviews we have received, we now recommend them to you.
Fill out the form to receive our guide and view over 100 vendors in 40+ industries.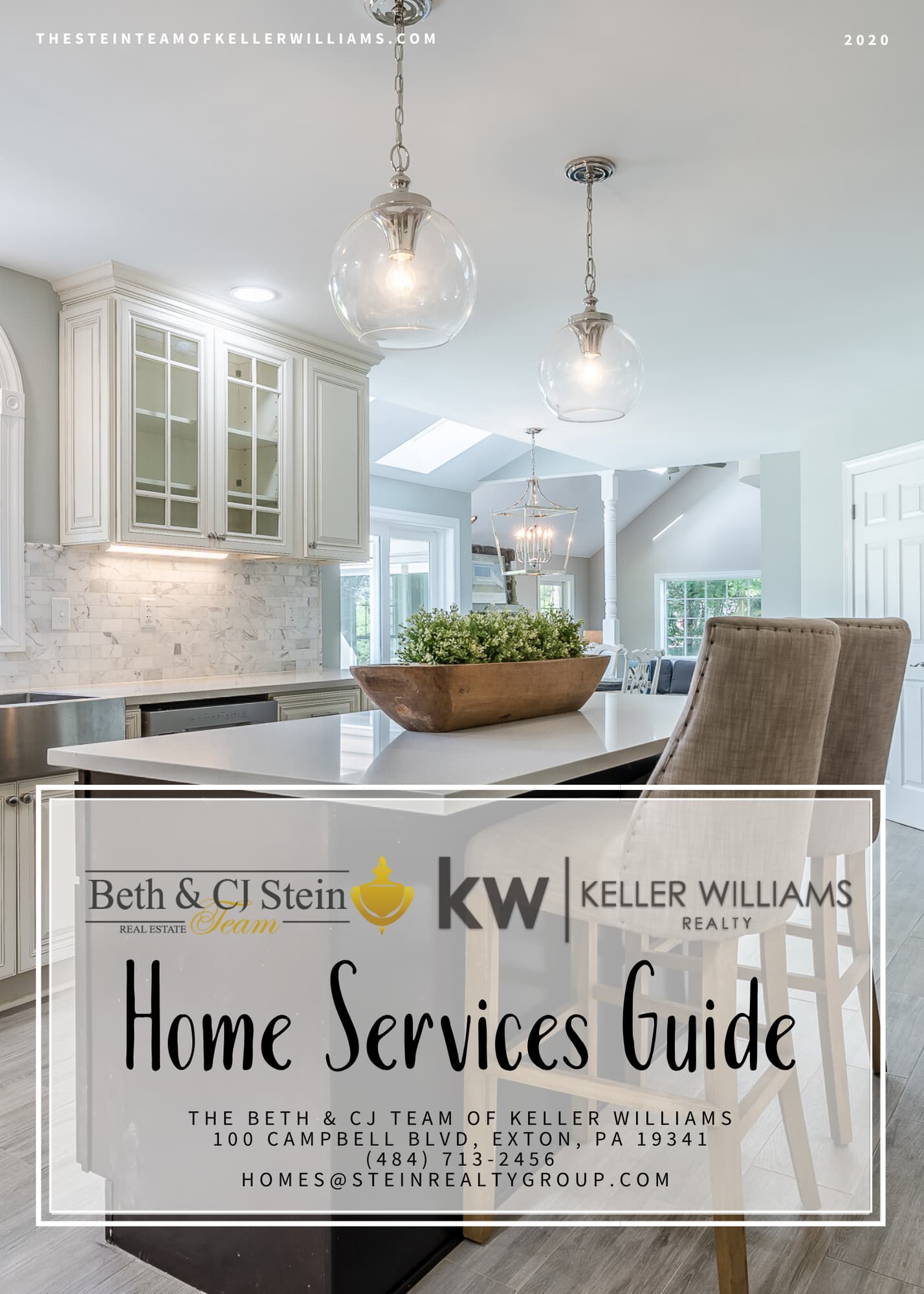 Featuring Our Gold Sponsors

---
Industries Featured in Our Preferred Vendors Guide

---
Appliances, Appraisers, Carpet/Flooring, Chimney Sweep, Electricians, Estate Attorney, General Contractor, Home Inspects, HVAC, Land Surveyors, Landscaping, Lenders, House Cleaning, Movers, Pest Inspection, Real Estate Attorney, Roofing, Well & Septic, and Much more!
Please note: The Beth & CJ Stein Team cannot guarantee the quality of the vendor's products or their services. It is the responsibility of each user to vet potential vendors to determine if they will meet their needs. In no event will The Beth & CJ Stein Team be responsible for damages of any nature whatsoever resulting from the use of or reliance upon the list of featured vendors or the goods or services provided by the vendor.