Need a new profile picture or just want to have a fun photo shoot? Here's the Best Places to Take Instagram Photos in Chester County:
Downingtown
Farmhouse Coffee & Expresso Bar
Phone eats first, especially at the Farmhouse Coffee & Expresso Bar in Downingtown. This coffee shop offers specialty coffees and hand crafted beverages, along with food from their in-house bakery. It's located on Business Route 30 by the Downingtown Diner.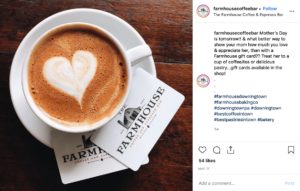 Marsh Creek State Park
Come to Marsh Creek State Park to take beautiful sunset photos by the water. Originally, the area that is now the park was once a small town, but there was frequent flooding, water shortages, and lack of recreational opportunities, so they turned the town into a dam. Now, people enjoy the many recreational activities Marsh Creek has to offer, such as kayaking, boating, horse-back riding, fishing and more!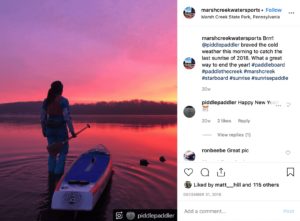 Elverson
Please Wash Me Car Wash
This isn't just your normal car wash. Rick Frey planted the one acre sunflower field to his car wash to attract more clients after neighboring farms started covering his business. Get a new profile picture with these sunflowers near the end of July/beginning of August when the sunflowers are in full bloom.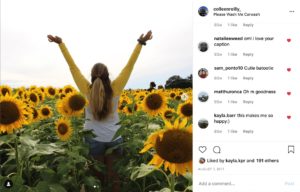 Chester Springs
History Yellow Spring
Iron Spring Gazebo
Built in 1839, the Iron Spring Gazebo remains a symbol of Yellow Springs' beginnings. In 2007, the Gazebo was restored after years of damage. Today, the Gazebo acts as the Historic Yellow Springs logo.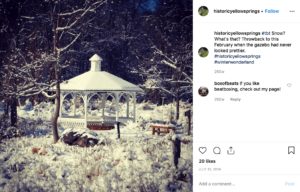 The Washington Building
This building has been around since 1750 and has been used for many things, such as a tavern, inn, restaurant, hotel, a dormitory and was a temporary headquarters for George Washington. Today, it is used for special events, conferences and classes.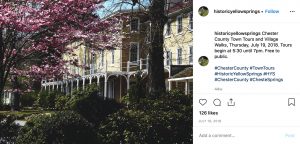 Milky Way Farm / Chester Springs Creamery
This 103 acre farm has been own by the Matthew's family for four generations. It received it's name after Frances Matthews looked at the sky and noticed the bright stars of the Milky Way Galaxy. Make sure you stop at the Chester Springs Creamery for some ice cream after getting some photos with the cows or the pumpkins!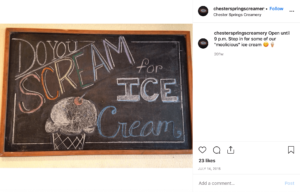 Kennett Square
Longwood Gardens
Located in Kennett Square, Longwood Gardens provides the perfect backdrop to any Instagram photo with a multitude of gardens to take photos. Longwood Gardens is open year round and has over 9,000 species of plants.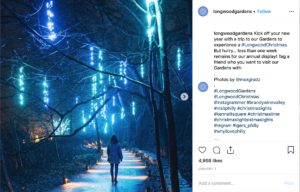 Exton
Eagleview Town Center
Eagleview Town Center, home to restaurant row, specialty shops, offices, etc., has a two-acre landscaped gathering place. Town Center hosts an array of community events, including summer concerts, festivals, movie nights, live theater and weekly farmer markets. Eagleview has been known for hosting prom pictures for many of the local high schools as well.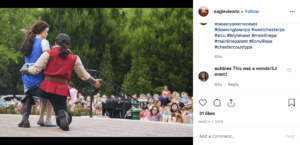 West Chester
West Chester University
Throw on some purple and gold, and pose in front of the many Instagramable places on campus. First, stop and smile by the West Chester Ram Statue. Head over, to the Emilie K. Asplundh Concert Hall for a quick photo by the castle like building. While you're there, make sure to walk by the West Chester University sign and take a quick snap!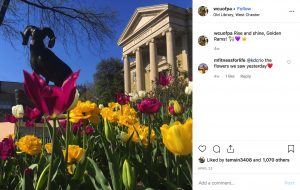 For more information on any of these places, please contact a member of the Beth and Cj Stein Team of Keller Williams.