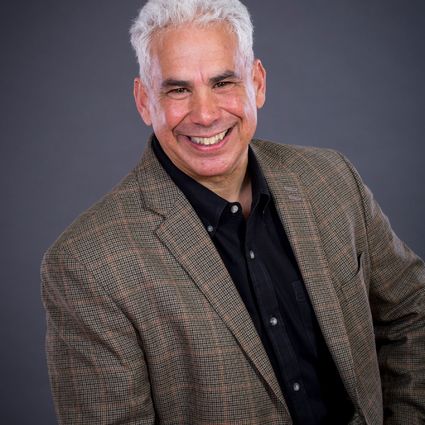 Ken LaRosa
Real Estate Agent
A little about me
and why I love real estate
My name is Ken and for over 35 years I've dedicated my work to helping bring the dreams of homebuyers to fruition.
I'm passionate about finding solutions that require thinking outside the box. There are no cookie-cutter issues, nor are there any cookie-cutter solutions, either.
What drives me? Simply put, it's the satisfaction that I feel when everything comes together seamlessly and all parties involved are excited about the outcome.
Thanks to my job as an agent, networking has become a natural part of my professional life. And as a result, I've grown as a person. I'm constantly meeting new people and introducing them to others, which has literally been the key to my success.
I also have an affinity for constantly trying to improve my leadership skills by reading and attending seminars. I have been integral in founding small business groups where we meet regularly to exchange ideas in the hopes of bettering the community.
I might have a love for all things real estate, but my intrigue of the housing market and the people that are part and parcel of it is just one layer of my life.
Having lived and raised my family in the Delaware Valley, I understand the pulse of the surrounding local communities. As young newlyweds over 30 years ago, we chose a home in Chester County based on the incredible beauty and fine school districts of the area. It already seemed like a great fit, but little did we know how much we would fall in love with this area!
Now with four grown children - three already have flown the coop - we're concentrating on our adult son who has Autism. Our family's perspective on the world has forever changed and we're continuously looking to give back to the community and grow within our own little world we love. God and my family come first in my life, but a close third and fourth place are cycling and beer!
Now, back to Ken the "agent" Why work with me?
I work with you to find the right home in the least amount of time. There's no dilly-dallying around. I get right to business to find you the home of your dreams without sacrificing the highest level of personal care.
I specialize in various realms of the real estate game, including residential sales, investment properties, first-time home buying, and short sales. I'm also well-versed in helping people solve whatever property issues they may have to come out the other side unscathed.
My areas of service include Chester, Montgomery, and Delaware counties.
I'm eager and ready to help. Let me find you your dream home today!
Listings you'll love
with the expert advice you deserve
Our clients are awesome
and here is what they are saying
"While running an Internet search of the top realtors in Chester County, PA, the results listed the Stein Realty Group among the top three. After a phone interview, I met with the team and signed with them to sell my house. Beth, CJ, and Erica were consistently reliable, efficient, and kept me informed every step of the way. My home sale brochure was gorgeous, realtors lined up with potential buyers the first day the house went on the market, and my home sold within two hours. I have no hesitation recommending the Stein Group. They did a great job for me."