Fall is upon us! We are all digging out warm sweaters and fuzzy socks to get ready for colder weather, but let's not forget about our homes! Let's get them ready too. You're not sure what needs to be done? We have some ideas that can help you and your home feel more comfortable and prepared for the upcoming season!
Outside Work
Inspect your roof and clean your gutters!
Before it's too cold and you really don't want to be outside, take the time to get up there and clean your roof. Inspect it for any damages and fix what needs to be fixed. While you're up there, it's a good idea to get your gutters ready for all the leaves that will be coming down any day now.  If you're not exactly sure what needs to be done to your roof and gutters, click here and find few extra tips on how to gain control over the falling leaves. 🍂🍁 😉

Power Outages?
Say NO to surprise darkness and no heat!
Who likes power outages? The answer is – probably not many of us. Let's prepare for this season the right way so that we are not surprised. First, consider an investment. It's a good idea to invest in an emergency generator for these situations. If you have one already, check that it's working properly and make sure that it's connected to the right places. If you got that covered then it's time for you to relax. However, if you don't quite want to spend your "black Friday deals" savings on a new generator, there is a "plan B". Stock up on firewood (if you have a fireplace)🔥 and buy lots of candles or electric candles that need batteries. Don't forget extra flashlights and matches! 🕯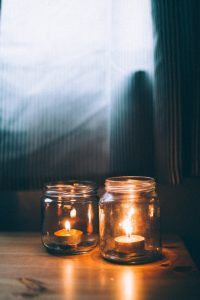 Breathe perfect air!
Clean your humidifiers and air filters!
As it gets colder, the air can get really dry. Try and prevent that with simple solutions. If you don't own one yet – invest in a humidifier. You can even get a couple of smaller ones and keep one in the bedroom, kitchen, etc. they will help you breath easier and you can even put in a drop of your favorite essential oil for a lovely smell. Another breathing helper is a good air filter. If you already have one, don't forget to really clean it before all the dust from fall leaves and mud get in there. You can even invest and get an air purifier and humidifier in one! Here is some information if you'd like to find out what is the difference between the two! 😎😉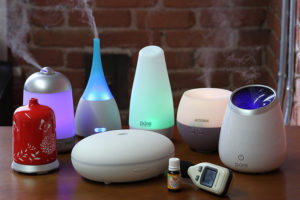 Storms are coming…
Get all your tools ready!
In the middle of the storm or in the morning right after one, the chances are – you will already be stressed out and in a rush. Save yourself a lot of time, by preparing for what's inevitable: storm cleaning. Make sure you have your tools in one place to save time when you want to be on your way. For the fall, you should have a leaf blower, broom, rake, and any gardening tools (bulb planting!). However, you should also start thinking about the winter and get your ice scraper, ice salts, snow shovel, and a snowblower ready as well. Once you've rounded up all the essentials, clear out space in the garage or shed and store them. You'll be thankful you did when the next snowstorm hits!😉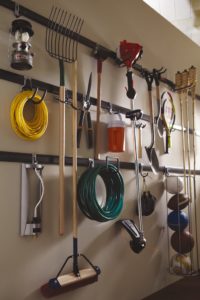 Get Cozy!
Switch to warmer bedding and fuzzy socks 🧦
Spring cleaning? What about fall cleaning?! Go through your closets and start putting those long sleeves and sweaters on top.  You can also make sure that all your thin summer bed sheets and blankets are cleaned and back in the bottom of the closet. Instead, get your thick sheets and a bigger blanket. Maybe even get more pillows and an extra blanket to cozy it up? If you are like some of us and you simply cannot stand cold temperatures, think about getting a towel warmer. There is nothing better than coming out of a shower and being "hugged" by a warm and soft towel! Here is one of our personal favorites! Enjoy 😉😉🥰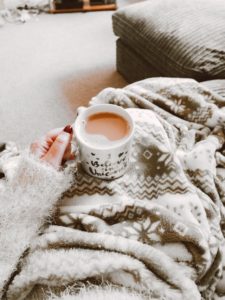 Get ready for MUD!
Prepare your entryway for a lot of muddy feet🐾
Especially if you have a four-legged best friend, you should make sure that the entryway to your house is ready to get dirty and not carry out throughout the house (not always possible). Are your entryway and home ready to deal with the dirt and moisture that fall and winter bring? Ask yourself that question and answer honestly. Make sure there are places to store dirty clothes or equipment and ways to take care of muddy shoes or boots (and paws🐾). Keep that dirt away from your floors by making sure it never enters the house. We found some helpful tips on how to organize your mudroom today! 🐶😁

Safety First!
It's the Carbon Monoxide Season… 😨
You've got a house full of guests, so the oven and stove are working overtime, the water heater is struggling to keep up with demand, the fireplace is burning and the furnace is fighting the cold. It's the perfect setting for carbon monoxide buildup. So if you don't already have a UL-listed carbon monoxide detector, put it at the top of your shopping list. Detectors are available at home centers and discount stores. Get more information about carbon monoxide detectors and smoke alarms and keep your family and friends safe all year.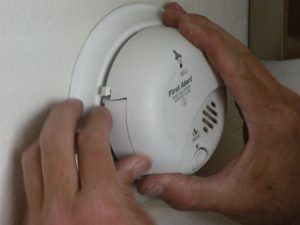 We wish you a colorful and cozy fall season from the Beth & CJ Stein Team. If you have any questions on any of these events or are interested in buying or selling your home, give us a call.